Peningkatan Ekonomi Masyarakat Melalui Edukasi Literasi Keuangan Islam
Dewi Riza Lisvi Vahlevi

STAI An Najah Indonesia Mandiri Sidoarjo
Keywords:
Community Economy, Islamic Financial Literacy
Abstract
Understanding of Islamic financial literacy should have been applied at least in personal finance, because when someone can manage finances well, it means that person has intelligence in managing personal finances. This article tries to explore how the process of educating the public about Islamic financial literacy in an effort to improve their economic level. Using the literature review method and field research, this article confirms that Islamic financial literacy plays an important role in improving the community's economy. In practice, Islamic financial literacy is really able to improve the community's economy starting from their personal finances.
Downloads
Download data is not yet available.
References
Hambali, Pengaruh Literasi Keuangan Syariah Terhadap Keuangan Masyarakat Sekitar Pondok Pesantren Di Kecamatan Cibitung Bekasi, Skripsi, 2018.
Teuku Syifa, dkk, Tingkat Literasi Keuangan Syariah : Studi Pada Masyarakat Kota Banda Aceh, Jurnal JIHBIZ: Global Journal of Islamic Banking and Finance, Volume I, No.2. 2016
Rita Kusuma Dewi, dkk. Literasi Keuangan Syariah Di Kalangan Pondok Pesantren, Cirebon: CV. ELSI PRO, 2019.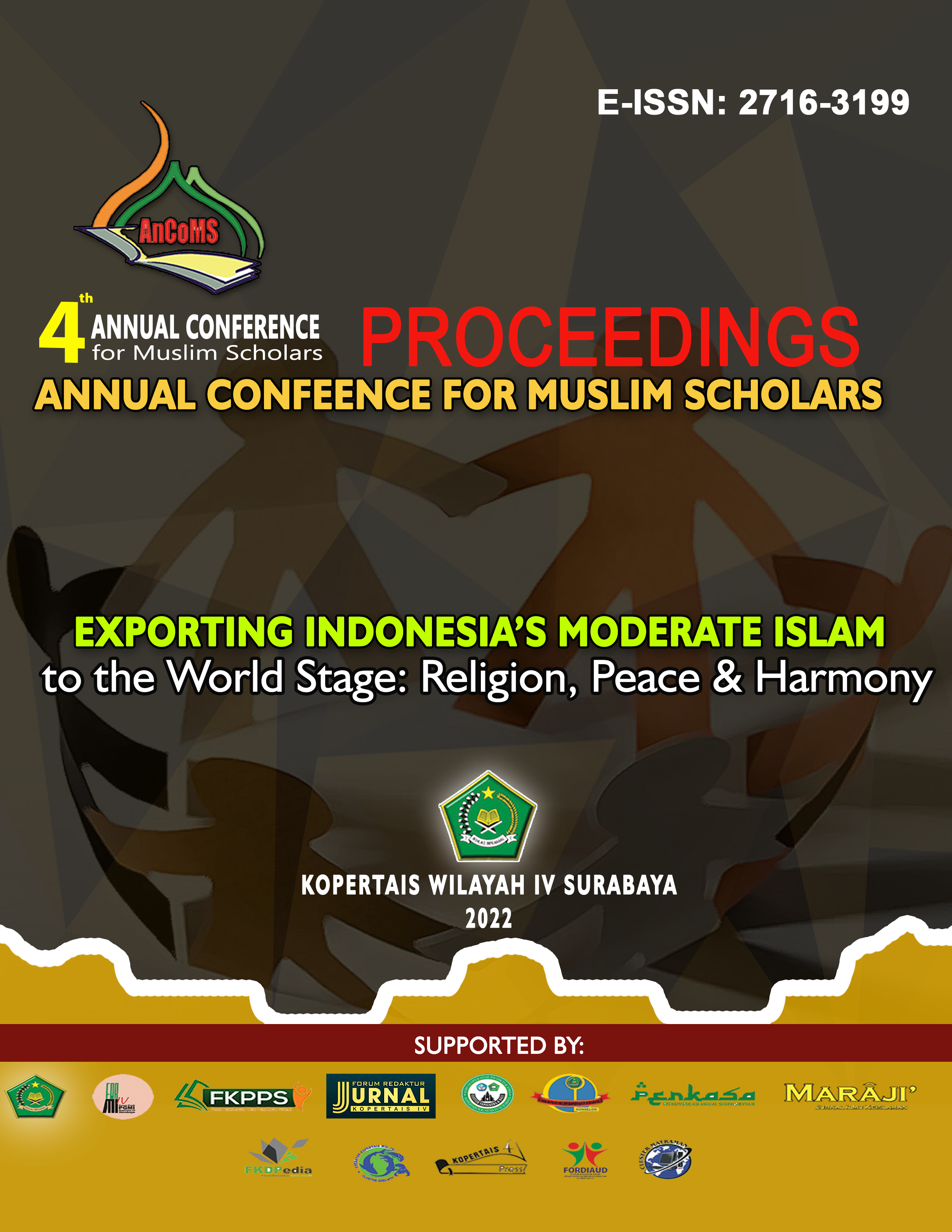 How to Cite
Vahlevi, D. R. L. (2022). Peningkatan Ekonomi Masyarakat Melalui Edukasi Literasi Keuangan Islam. Proceedings of Annual Conference for Muslim Scholars, 6(1), 1112-1116. https://doi.org/10.36835/ancoms.v6i1.452
Copyright (c) 2022 DEWI RIZA LISVI VAHLEVI
This work is licensed under a Creative Commons Attribution-ShareAlike 4.0 International License.