Naskah Pengobatan dan Pertumbuhan Islam di Indonesia Tengah
Abstract
Abstract: In the history of Islam in Nusantara, text and trade plays a very important role in the formation of Islam as a civilization. Among the texts that are known which contributed for islamic civilization growth is medicine manuscripts. In Indonesia, these manuscripts already play a significant role towards the construction of Islamic culture and local culture in various regions in the archipelago from the 15th century AD, which include Lombok. In Lombok, medicine manuscripts are forming a distinctive history of Islamic civilization in Central Indonesia. Among these manuscripts is Usada Rara manuscript. As a major medical texts, Usada Rara manuscript recorded various different types of medicinal plants and the various forms of treatment techniques that combine normative aspects in Islamic Jurisprudence with the holistic aspects in Sasak people views about nature. Thus, that synergy became the deciding factor for diversity growth beyond the social and religious group in Lombok, both among the followers of Islam, and between Islam and other religions, such as Buddhism and Hinduism.
Keywords: Lombok, Jawi, Kawi, Usada Rara, Islamic Medicine.
Downloads
Download data is not yet available.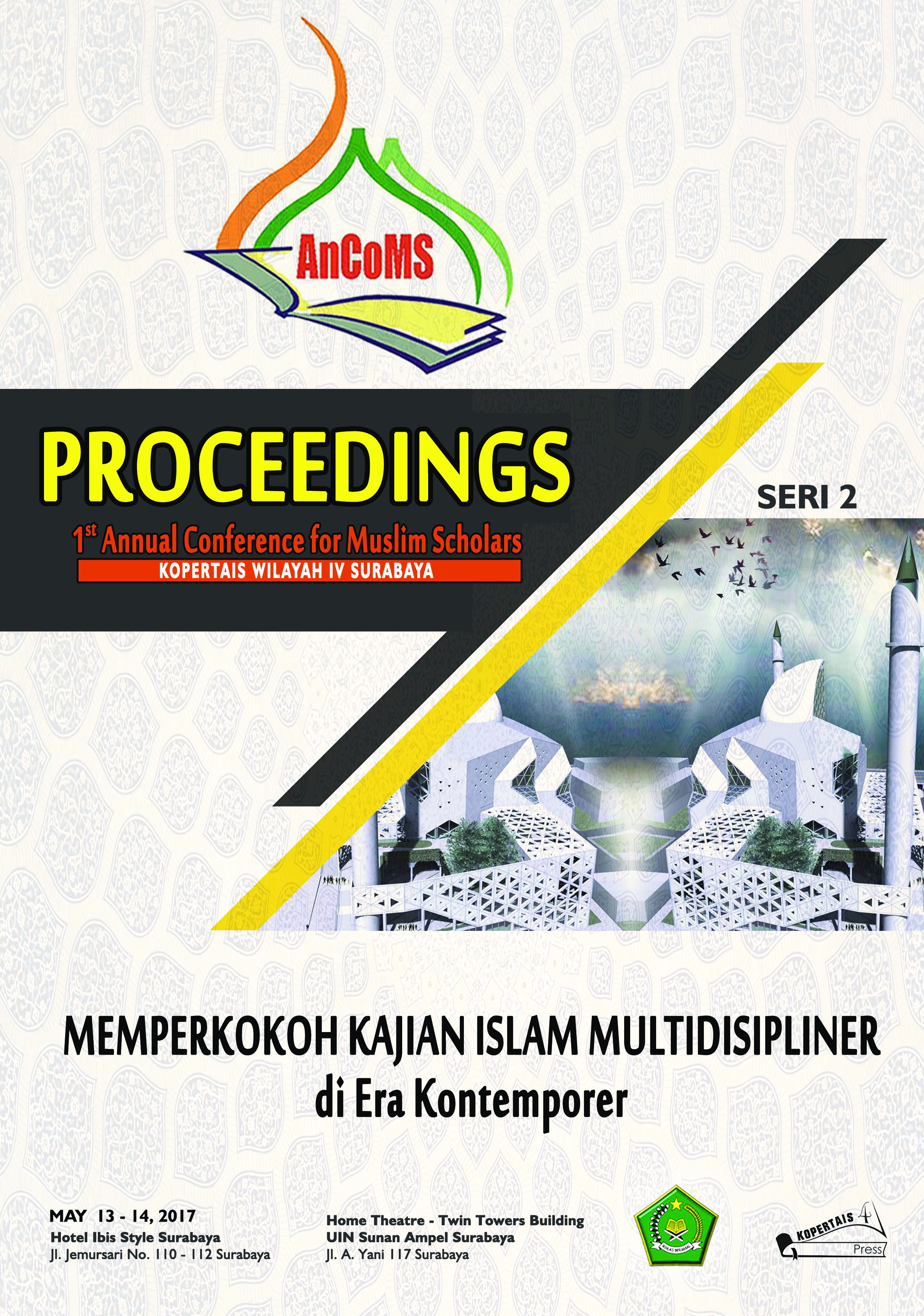 How to Cite
Ariadi, L. (2017). Naskah Pengobatan dan Pertumbuhan Islam di Indonesia Tengah. Proceedings of Annual Conference for Muslim Scholars, (Seri 2), 979-988. https://doi.org/10.36835/ancoms.v0iSeri 2.99