Urgensi Filologi dalam Penyebaran Islam dan Bahasa Arab
Nurul Fahmi

Institut Pesantren Sunan Drajat Lamongan
Abstract
Abstract: Philology is a knowledge which discuss about the ancient text's in form of spoken and written, both of hand or print writing. This article is a library research which will extend about philology in Islamic expansion and Arabic language. The researcher takes two sample cases at Marah Labib ( al-Tafsir al-Munir ) book written by Syekh Nawawi and the story of Syekh Ihsan with his masterpiece, Siraj al-Talibin. Without a philology research, so the problem in two sample cases mentioned will continue in a long time.
Keywords: Filologi, Islam, ArabicLanguage.
Downloads
Download data is not yet available.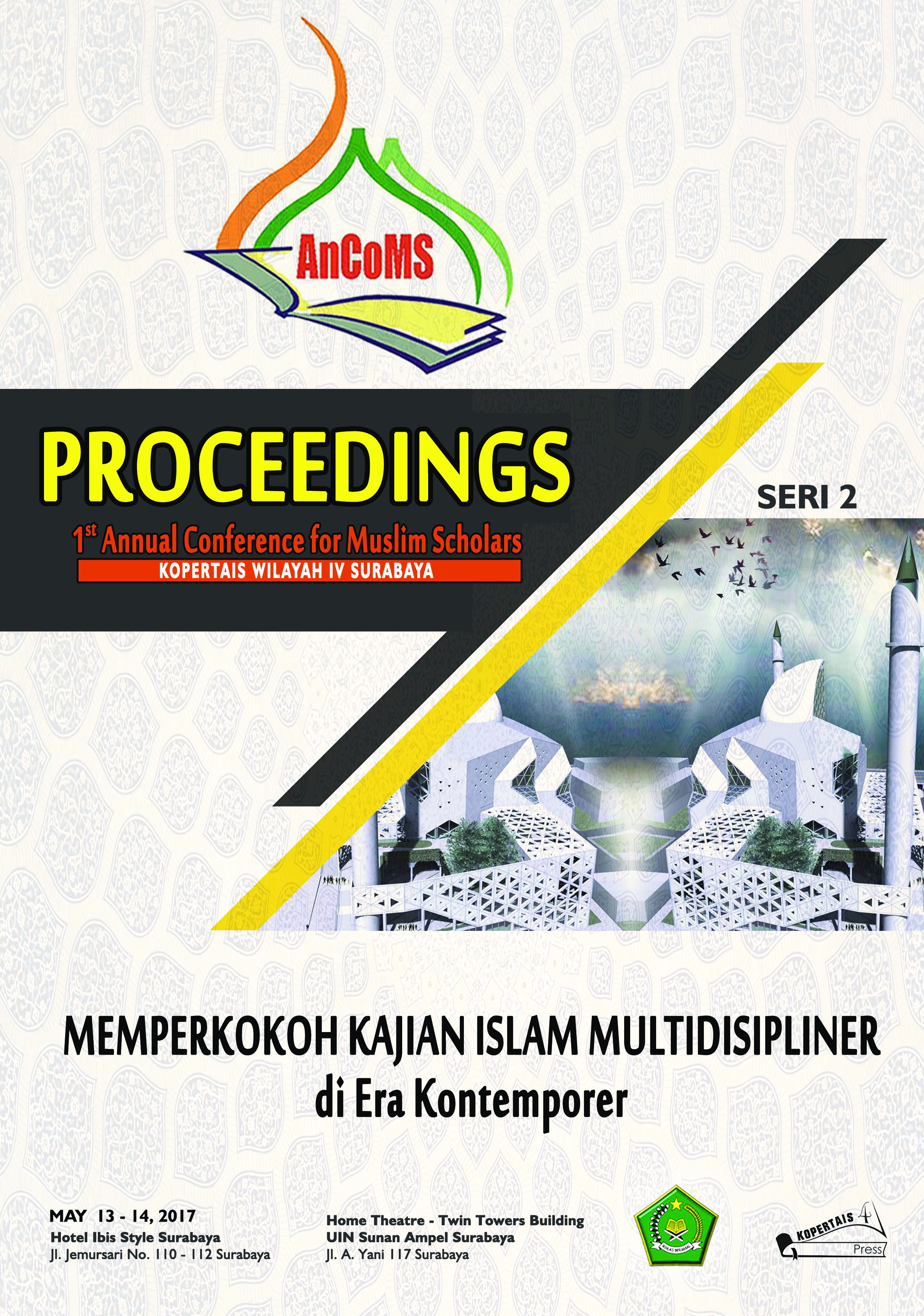 How to Cite
Fahmi, N. (2017). Urgensi Filologi dalam Penyebaran Islam dan Bahasa Arab. Proceedings of Annual Conference for Muslim Scholars, (Seri 2), 969-978. https://doi.org/10.36835/ancoms.v0iSeri 2.98