Pembelajaran Sains Berbasis Ayat-Ayat Al Quran untuk Meningkatkan Pengetahuan Konsep dan Minat Membaca Al Quran Siswa MI/SD
Pipih Nurhayati

Sekolah Tinggi Agama Islam (STAI) Siliwangi Bandung
Abstract
Abstract: This study aims to determine the effect of learning science based on the ayat Al Quran to the concept of knowledge and interest in reading the Al Quran of elementary students. The method is weak experimental with design the one group prestest-posttest design. 63 students are observe as subject this research. The research data came from observations, pretest, posttest, questionnaires and interviews. Plants is topic of the research that are divided into several sub-themes: the classification of plants, growth and development, and plant breeding. The results showed that learning based on ayat Al Quran is improve understanding of the concept with the highest n- gain in the sub concept of classification (81.0), increasing interest in learning science (96%) and interest studied the Quran (99%).
Keywords: Science, Al Quran, Plants.
Downloads
Download data is not yet available.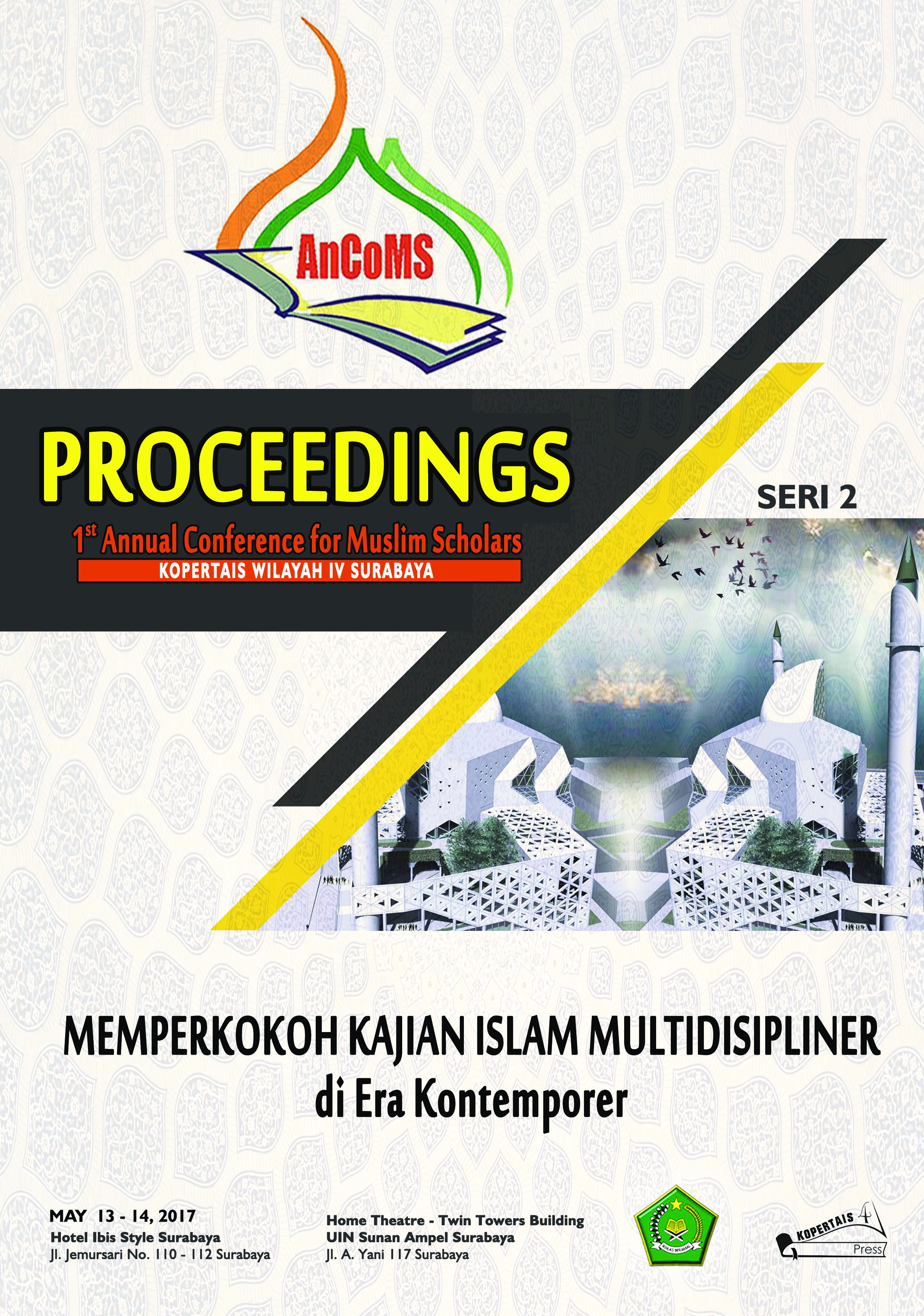 How to Cite
Nurhayati, P. (2017). Pembelajaran Sains Berbasis Ayat-Ayat Al Quran untuk Meningkatkan Pengetahuan Konsep dan Minat Membaca Al Quran Siswa MI/SD. Proceedings of Annual Conference for Muslim Scholars, (Seri 2), 785-794. https://doi.org/10.36835/ancoms.v0iSeri 2.81