Problem Dikotomi Keilmuan dan Reorientasi Kurikulum Lembaga Pendidikan Islam
Ahmad Saefudin

Universitas Islam Nahdlatul Ulama, Jepara
Abstract
Since the 19th century, Islamic educational institutions confronted to modern era full of challenges. If not ready, the Muslim community will be represented as a passive receptor secular paradigm of Western education. Even though, for most observers of Islamic education, secularism that puts sense in the highest position exceeds "naqli†aspect is a "curse" for the doctrine of monotheism in Islam. In addition to the problem of competency, fundamental issues encountered the Islamic educational institutions in the era of modernity is the problem of the dichotomy of science and disorientation institutional vision. Therefore, this article will attempt to answer the challenge of management of Islamic educational institutions and offers several alternative solutions to the problems faced.
Keywords: the dichotomy of science, curriculum, Madrasa.
Downloads
Download data is not yet available.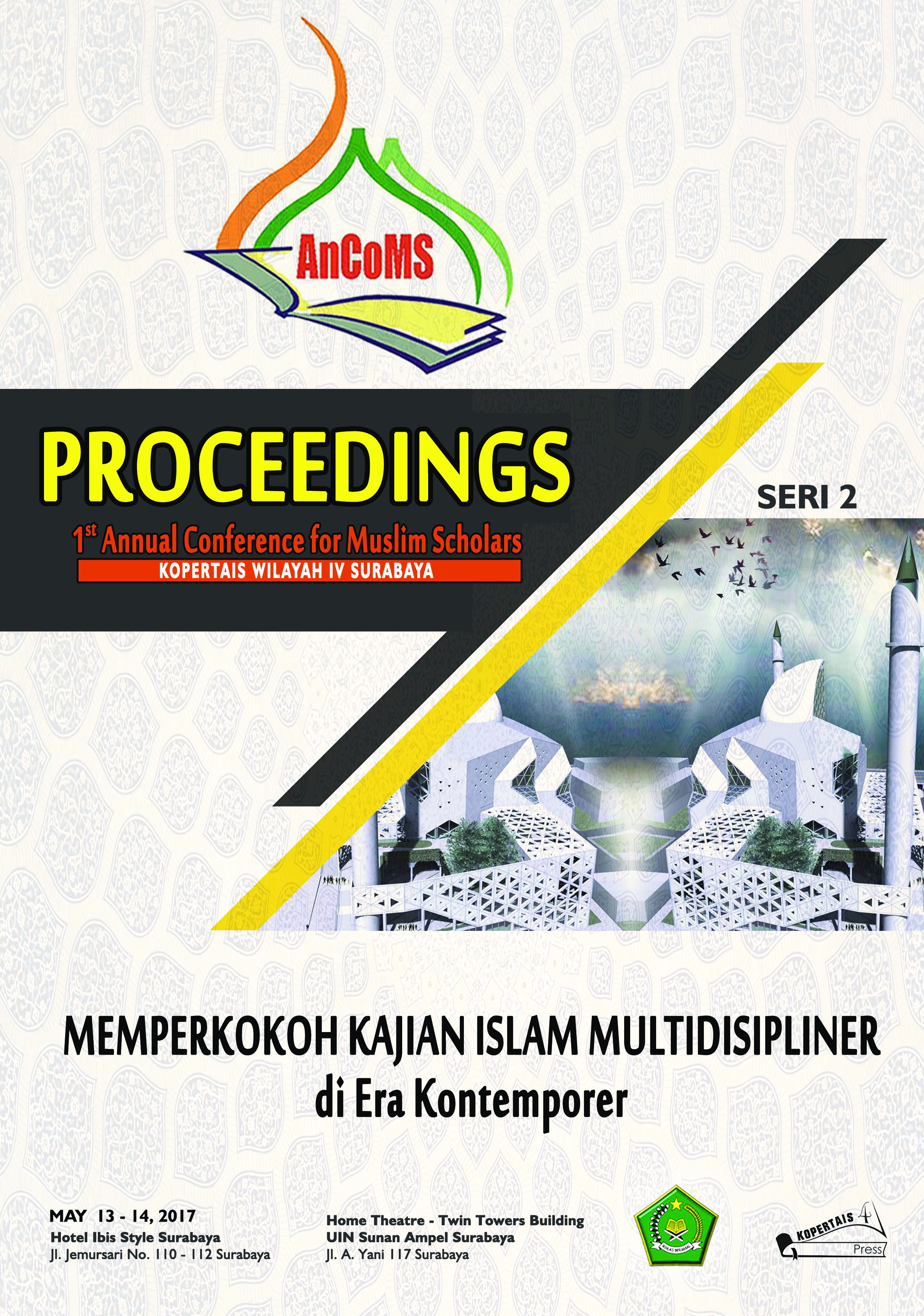 How to Cite
Saefudin, A. (2017). Problem Dikotomi Keilmuan dan Reorientasi Kurikulum Lembaga Pendidikan Islam. Proceedings of Annual Conference for Muslim Scholars, (Seri 2), 708-714. https://doi.org/10.36835/ancoms.v0iSeri 2.71