Urgensi Metode Irsyad Islam di Pondok Pesantren: Solusi Alternatif Terhadap Penerapan
Cucu Cucu

IAIN Pontianak Kalimantan Barat
Abstract
This article is a concept about the urgency of applying the method of dakwah irsyad in Pondok Pesantren as an alternative solution to the application of punishment or sanction. With the imposition of punishment for students who violate the Pesantren rule, until the release of Pesantren, has actually ignored the hopes and aspirations of some santri and parents who actually have an interest in the quality of Pesantren education. In addition to punishment, there are actually methods of da'wah that can be applied in Pesantren in the effort to form and maintain the morals of the students. The method is irsyad Islam. Through interviews and analysis of the concepts and results of research on irshad methods, the author tries to offer a thought about the urgency of irshad methods in Pesantren. Among the techniques of the irsyad method are guidance and counseling or BK. There are two important things in this paper, namely: the urgency of applying irshad methods in Pesantren, and the proper form of irsyad application implemented in Pesantren. Ershad or BK appropriately applied in Pesantren is BK Islam, that is with approach of Al-Qur'an and Hadith. Furthermore, the practice of BK Islam in Pesantren is not merely the service of a BK teacher who is given at any time, but is the practice of guidance and counseling of Islam intensively in small groups. In the effort of effectiveness, Pesantren can cooperate with various parties including with the local Islamic University that has Department of BK Islam.
Keywords: Islamic irsyad, da'wah, pesantren, and punishment.
Downloads
Download data is not yet available.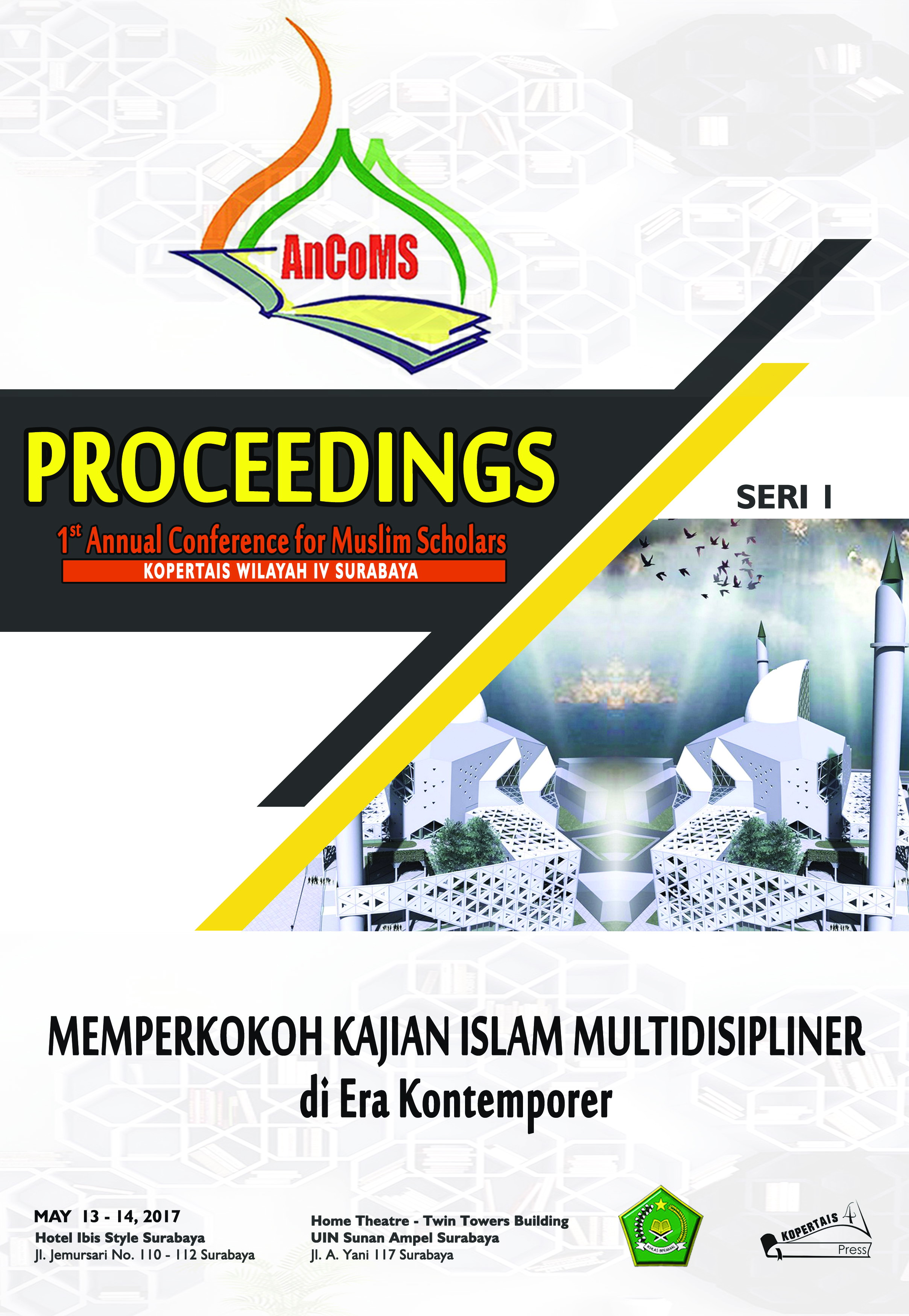 How to Cite
Cucu, C. (2017). Urgensi Metode Irsyad Islam di Pondok Pesantren: Solusi Alternatif Terhadap Penerapan. Proceedings of Annual Conference for Muslim Scholars, (Seri 1), 427-435. https://doi.org/10.36835/ancoms.v0iSeri 1.44