Pendidikan Islam Berbasis Multikultural dan Konstruksi Sosial Pancasila
Moh. Irmawan Jauhari

STAI-Ma'arif Kendal Ngawi
Abstract
Reformation became so far from the goals. Indonesia having big dream if after Orde Baru, it can be better. In fact, it didn't like that. The sequel of conflic, both vertical and horizontal often occured in reformation era. The threatening of disintegration, dialectic of epoch, need appropriate responses to overcome. Islamic education base on multicultur invited the moslem Indonesia to further realize that Islam is present with respect for diversity. The social construction of Pancasila is also needed for the identity of Indonesian dis not lost and by time. The construction process take time and energythat's not little considering the challenges.
Keywords: Multicultural, construction, dialectic.
Downloads
Download data is not yet available.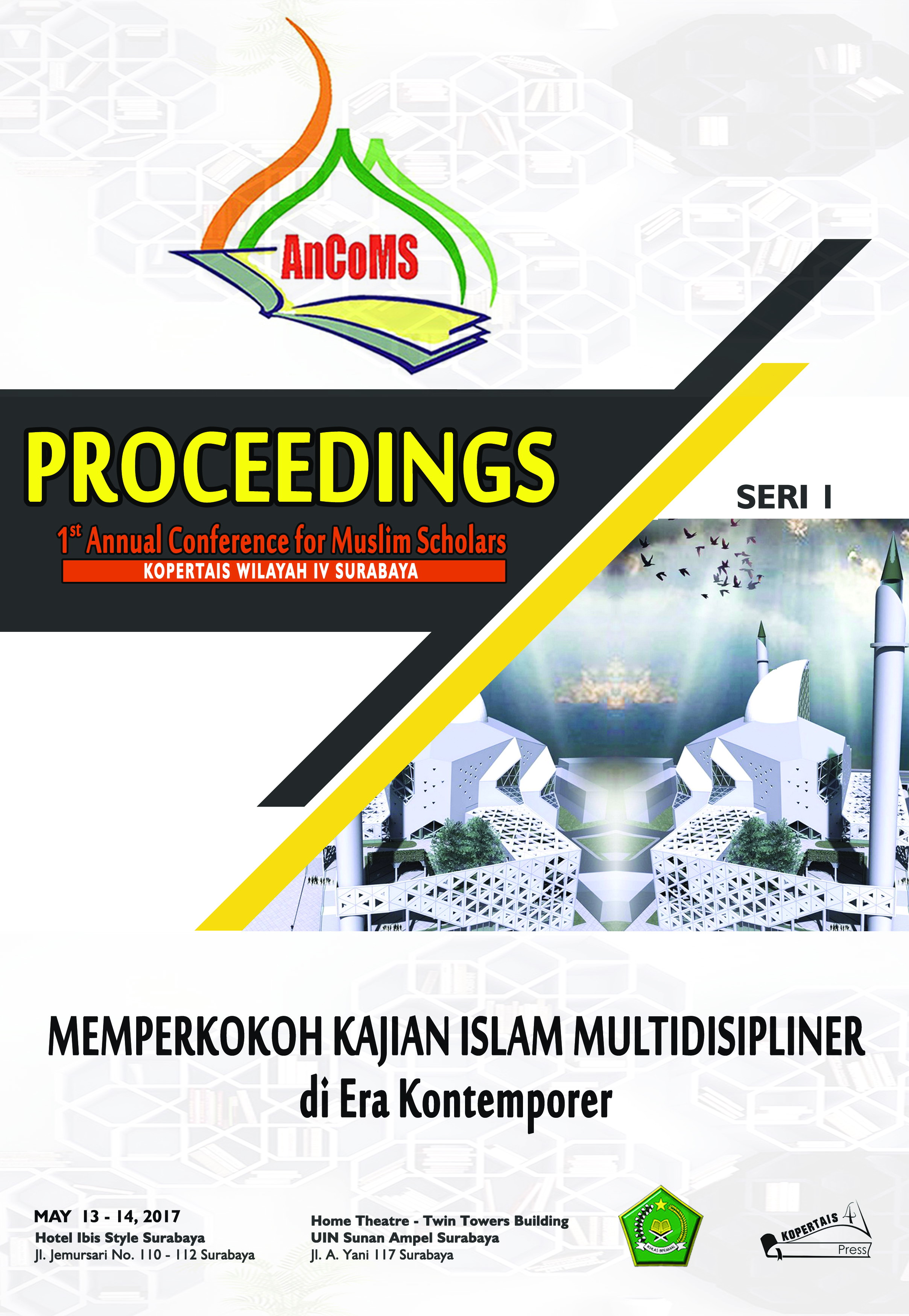 How to Cite
Jauhari, M. (2017). Pendidikan Islam Berbasis Multikultural dan Konstruksi Sosial Pancasila. Proceedings of Annual Conference for Muslim Scholars, (Seri 1), 385-392. https://doi.org/10.36835/ancoms.v0iSeri 1.39